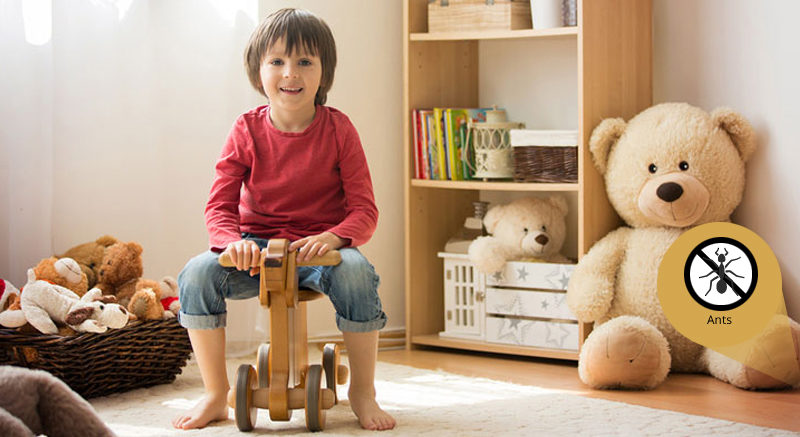 Pest Control
The first step in eliminating pests from your environment is scheduling a pest control inspection by a trained, California State licensed inspector. This licensed professional will perform a thorough interior inspection of all rooms including attics and garages. An exterior inspection of the structure is equally important and not only includes the perimeter but also includes eaves, door jambs, planters, trash disposal location, pools and spas.
During the inspection, we will take note of any/all findings of a variety of pests including ants, earwigs, silverfish, spiders, roaches, crickets, centipedes, rats, mice, bees, wasps, hornets, birds, raccoons, skunks and opossums etc.
At Quality First Termite & Pest Control, we will eliminate all of your pest problems with the most effective, State approved products. The product is applied using equipment that delivers precise application to the infested areas. After a one-time treatment you may wish to consider the options of our regular pest control maintenance programs. Our programs are on a month to month basis. There is no obligation to sign a long term contract.
With our low-cost pest control maintenance service, we offer the option of monthly, bi-monthly or quarterly services to ensure that your home is pest free. These services include interior and/or exterior treatments and are scheduled for a day and time that is convenient for you. Additionally, our staff will contact you one day prior to confirm your scheduled service.
Preparation Instructions
People and pets must vacate the premises for a period of two (2) hours after treatment. Fish tanks must be covered and the filtration system unplugged for two (2) hours. For birds it is necessary to allow a period of 24 to 48 hours before returning to the premises.
For the exterior, we suggest that watering the lawn, pathways, sidewalks, etc be avoided for a period of 24 hours after service. For pet owners it will be necessary to pick up all pet toys and water/food bowls prior to treatment.
Ants, & Pantry Pests
Any/all cabinets located directly below the kitchen and bathroom sinks must be emptied and cleaned prior to service. Additionally, for silverfish all closet floors must be cleared of any clothing, shoes and storage prior to service.
Roaches
Any/all cabinets in the kitchen AND bathrooms, (especially those located directly below the kitchen and bathroom sinks) that are infested must be emptied and cleaned prior to service.
Earwigs
Should these pests be present in your home, furniture should be moved away from walls for treatment. If treatment is to be performed in the garage, it is necessary that the perimeter walls are equally accessible for treatment. This procedure should be followed for treatment in closets as well.
Carpet Beetles & Fleas
To ensure a treatment is effective, it is imperative that all carpeting must be clean and freshly vacuumed. Additionally, it is necessary to have access to as much carpeting as possible and therefore the area must be free of clothes, shoes, pet and/or child toys, etc. For pet owners your pet's bedding and any other places your pet lays should be washed in hot, soapy water prior to the treatment. For fleas it is suggested that your lawn be mowed prior to service.